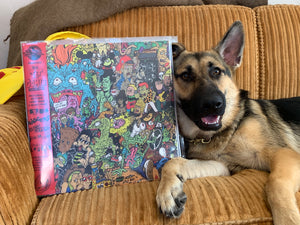 Happy Record Store Day.
its been a while. so how bout an update.
Im Not a fan of #RSD per se but i do support all the local mom and pop shops throughout the world.... except Port of Sound. They can kiss it. I Hope you find that gem out there and you support the so deserving artists right now.  Stuffs been crazy. Support your local band, label and venue/bar as much as possible these days. its the only way we'll have something to come back to after all these shenanigans are over.
In other news got a big box from over the pond from No Front Teeth Records. Posting them currently.  7"s. LPs , limited editions and test presses. so check out the store..updating all week. 
we got some news coming up and looks like we might finish '20 strong. stay tuned.
---