---
---
TEMPLARS - "RECONQUISTA VOLUME I" LP (STANDARD VERSION)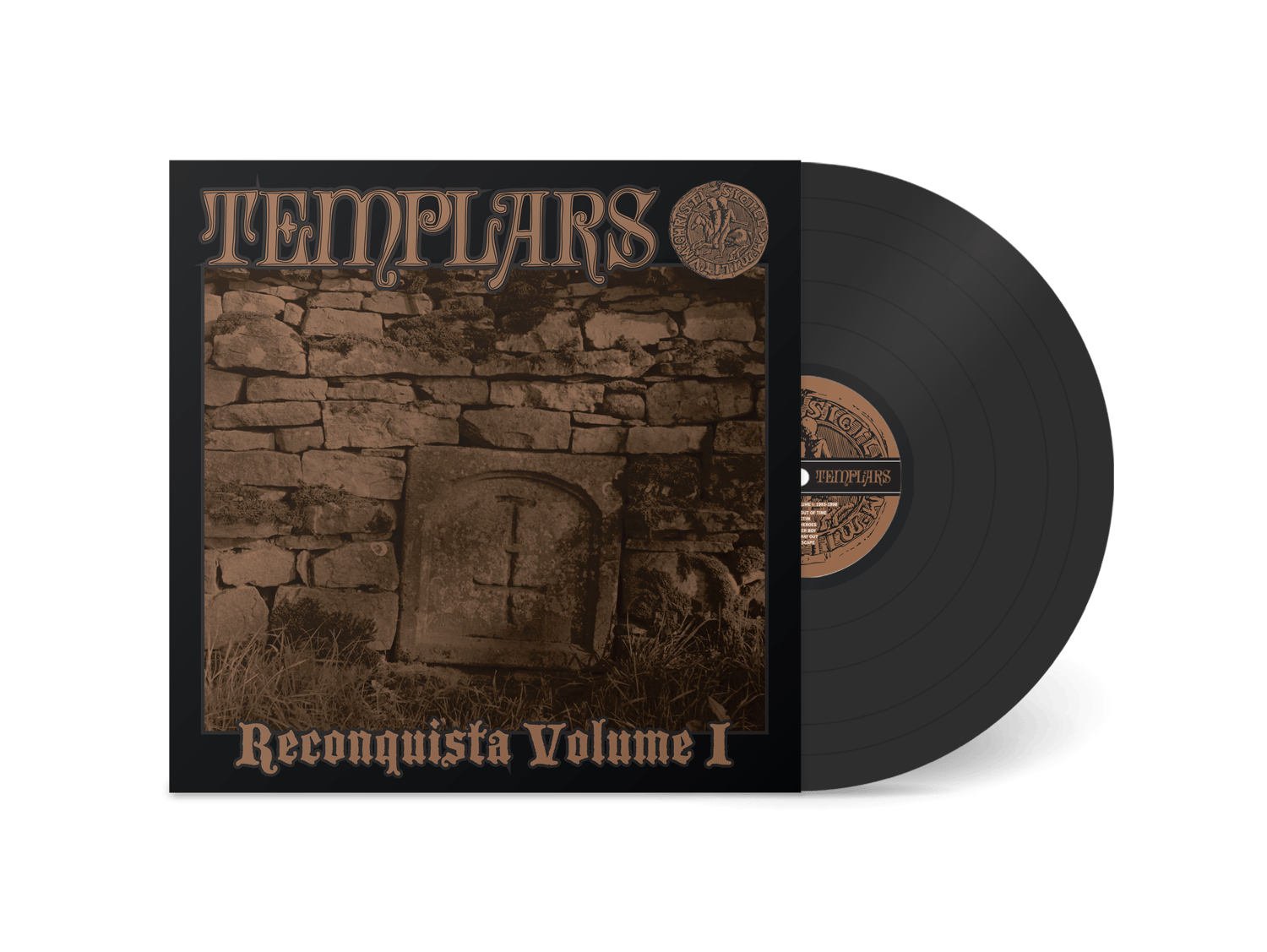 COLLECTION OF RARE SINGLES & OTHER RARE TRACKS, ORIGINALLY RELEASED IN 2002 ON CD!
AVAILABLE FOR THE FIRST TIME EVER ON VINYL!!
NO MESS, NO FUSS, JUST PURE TEMPLARS!!!
TRACK LIST:
SIDE A
1. Running Out Of Time
2. Victim
3. War Heroes
4. Bovver Boy
5. Easy Way Out
6. No Escape
SIDE B
1. No Rhyme Nor Reason
2. Stick To Your Guns
3. Another One
4. Just Like Them
5. Night Of The Seagulls
6. Never Fade Away
"This is rough 'n ready audio insurrection at its most blistering and abrasive, with aggressively gruff whiskey-slathered vocal, rumbling low-end three chord guitar rhythms, frantically fierce face-slapper leads, destructive demolition bass explosions, and hearty pneumatic-drill drum thumpings... the Templars are the cream of the crop in today's rapidly growing Oi! army....Join 'em or die."
-Razorcake
2002
---